Resources: Spotlight
Taste of the Trip 5: Chef Kit's Tour Tips
August 07, 2018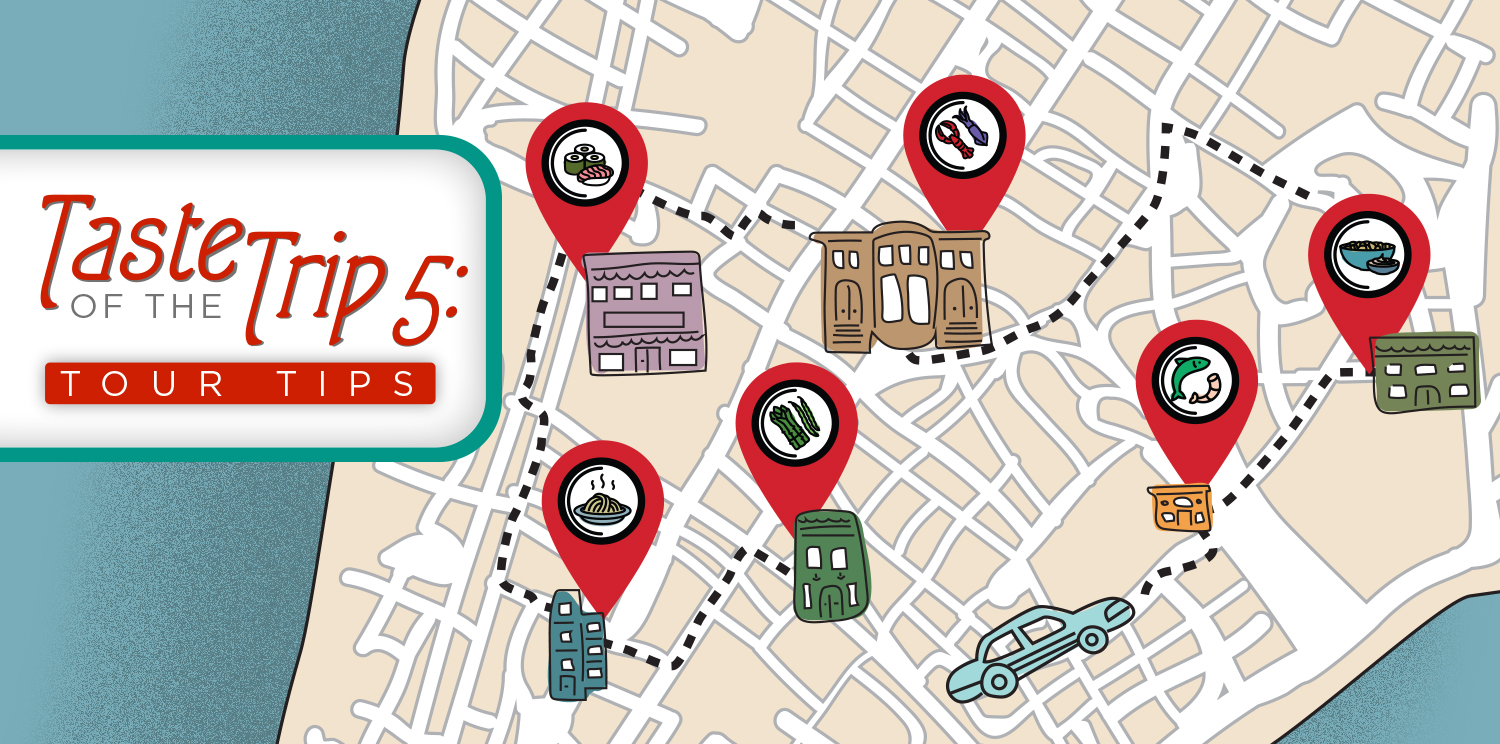 Why Do a Restaurant Tour?
Sometimes trying to keep your menu fresh can be overwhelming and frustrating. Researching trends and figuring out how to  incorporate them into your menu can be time-consuming. Then there's also the recipe testing. Sure it looks good on paper, but you've got to source what you need to make each item just to sample it first. Why not put a fun twist on the process and bond with coworkers too with a restaurant tour?
A Little or A Lot
You know that today's diners seek new and exciting flavors, which you can read about online of course, but firsthand experiences are much more inspiring. So the idea with the tour is to immerse yourself in what's going on—one bite at a time. You can make this as simple or as complex as you want. Visit a few restaurants across town in one afternoon. Or, go to one restaurant each day for a week. Or travel to a major culinary city for a weekend immersion.
Where to Go
Once you decide on the length and number of restaurants you'll include in your tour, consider what types of operations to visit. Your goal is to pull nuances from a variety restaurants to create something fresh for your menu. So it's a great idea to explore competitor's operations as well as restaurants in other segments that your guests frequent. Look for cuisines outside of what's currently on your menu too. Visiting restaurant websites to preview their menus or looking up customer reviews can help you narrow down.
Check(list) Please!
Now that you've set your tour agenda and made any necessary reservations, it's time to create a checklist to be sure you and your tourmates are capturing all the useful details to reference later. Create a list of what you want to note and print out one for each person for each restaurant. Before you dig in, be sure to photograph each dish. Then as you sample, record thoughts on cooking styles and techniques, breading profiles, freshness cues, unique ingredients, unusual flavor combinations, global influences, etc.
Now What?
Congratulations! You completed a restaurant tour. Your head is likely buzzing with ideas. Have a look back at the notes from your checklist to determine how some of your top discoveries could work within your operation.  Remember familiar with a twist is the best way to encourage guests to try something new. Consider applying a new technique to a current recipe or offer a new flavor profile option for a current recipe. Or introduce something totally new but start small with an appetizer portion or a side dish.
Check back soon for my next travel log "Taste of the Trip 6: Windy City Trends" for highlights of my recent restaurant tour in Chicago.
MORE SPOTLIGHTS
Taste of the Trip 5: Chef Kit's Tour Tips