Recipes
Bread Pudding Sugar Cookies
Sugar Cookies made from Bread Pudding Mix
Recipe Yield: 15 - 3" Sugar Cookies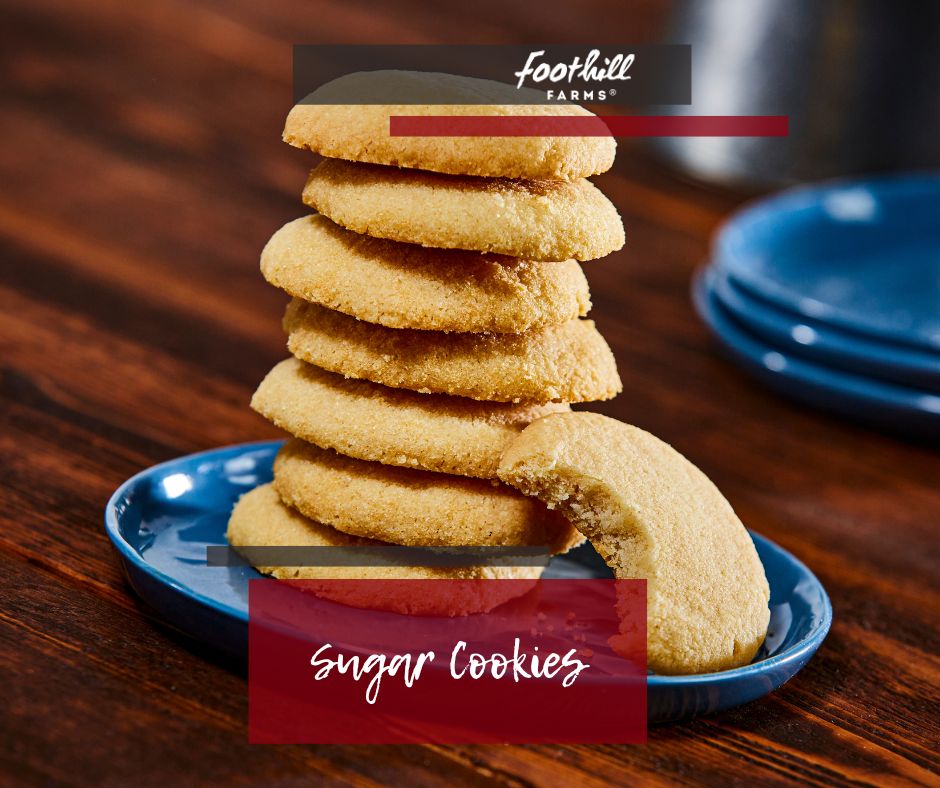 Ingredients
| Amount | Item |
| --- | --- |
| 2 cups | Flour |
| 1 cup | Foothill Farms® Bread Pudding Mix |
| 1 cup | Unsalted Butter, softened |
Instructions
Preheat oven to 325 Degrees F.

Combine softened butter and bread pudding mix in a medium bowl and beat together using a stand mixer or a hand mixer until a gritty paste is formed.

While mixing, add in flour slowly and mix until a smooth dough is formed.

Using a medium melon baller (approximately 1.5" diameter), scoop dough and roll into balls.

Place on a large cookie sheet lined with parchment paper 3 inches apart, and flatten balls with the bottom of a flat object (i.e. glass, flat-bottomed mug, smooth burger press, etc.) until the cookies are up to 1/4" thick, no thinner than 1/8".

Bake for 14-17 minutes until the cookies are golden brown around the edges.

Remove from the oven and rest on the baking sheet for 15 minutes. *Note: do not skip the cool step or else the cookies will not set and will break when grabbing.