Resources: Spotlight
Foothill Farms Cheese Sauce
June 30, 2014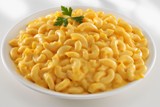 Our cheese sauce products eliminate hassles and extra steps, enabling you to easily prepare high quality dishes in large volumes and short time frames.  Foothill Farms® can help support your operation with cheese sauce mixes that are shelf stable, simple bases for creating a vast array of signature dishes. Plus, they hold significantly longer than competitors, so your dishes look great longer.
Operators are using cheese sauce mixes to create unique nachos, dipping sauces for appetizers, memorable mac & cheeses, craveable vegetables, sharable cheese fries, profitable soups and twists to traditional hot dogs and hamburgers.
 Check out some of these winning creations:
 For a list of Foothill Farms Cheese Sauces available, visit our SAUCES page.  And to request a sample of Foothill Farms Cheese Sauces, click here. 
MORE SPOTLIGHTS
Foothill Farms Cheese Sauce