Resources: Spotlight
Planning for Spring Menus
January 15, 2015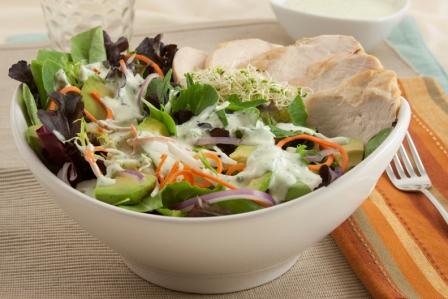 Have you started planning what new items you will add to your menu this Spring?  Have you considered adding any new salads?  According to Technomic "consumers want more options when it comes to restaurant salads"*.  Consumers are looking for customization when it comes to salads.  Foothill Farms Salad Dressings allow one sku to be used in many different applications to provide that customization consumers want.
Foothill Farms Ranch Dressing Mix
Foothill Farms Italian Salad Dressing Mix
Foothill Farms Caesar Dressing Mix
Chipotle Caesar Dressing
Greek Caesar Dressing
Foothill Farms Blue Cheese Dressing Mix
Buffalo Blue Cheese Dressing
Steakhouse Blue Cheese Dressing
Tarragon Blue Cheese Dressing
*Technomic Blog. Tristano, Darren. "What Consumers Are Looking for in Salads". January 30, 2014.
MORE SPOTLIGHTS
Planning for Spring Menus