News Updates
Dot Foods Awards KPFG with 2016 Quality & Service Award
January 01, 2017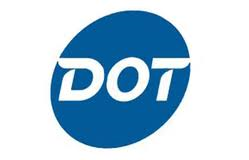 For the 6th consecutive year, Kent Precision Foods Group (KPFG) has achieved the prestigious honor of receiving the Dot Service and Quality Award.

As a redistributor, Dot has the ability to combine goods from over 800 manufacturers, allowing Customers to place orders for products that are under traditional manufacturer minimums. Customer loads are combined with goods from multiple manufacturers allowing savings throughout the supply chain. This partnership has allowed 1,300+ customers to receive over 735,000 cases of KPFG products. Dot is truly an extension of KPFG.

As Dot continues to grow outside the US borders with the addition of locations in both Canada and Mexico, KPFG will continue to grow with them. Our products will be in both these new locations in 2017.  

Of course, none of this would be possible if not for KPFG employees. All of you, in every area of our business, earned this award. The KPFG management staff extends a very sincere 'Thank You' for yet another excellent year!
< Back to News