News
KPFG Awarded 2015 Dot Quality & Service Award
January 01, 2016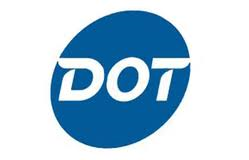 Dot Foods, the nation's largest food industry redistributor, has announced Kent Precision Foods Group (KPFG) as one of the 18 manufacturers in its network to receive the company's 2015 Quality & Service Award. As indicated by the name, the award recognizes Dot's top-performing manufacturer partners in the areas of quality and service.

This is KPFG's fifth consecutive year earning the award through efforts to provide exceptional quality and service. Dot's annual Quality & Service Award program began in 1998 as a way to highlight manufacturer partners who provide best-in-class communication, service, and support to Dot. Manufacturers are evaluated monthly on criteria which include inbound service levels, EDI implementation, proactive communication of offering changes and loading efficiency.  

KPFG is dedicated to providing the best overall service and communication to our distributors, brokers, and customers. This success is a great honor and has been accomplished through a true team effort by all employees throughout the company.
< Back to News