About Us: Our Team
Comprised of experienced specialists, with expertise in dietetics and speech language pathology, the Personal Nutrition Solutions team develops superior products to protect and elevate personal nutrition and health.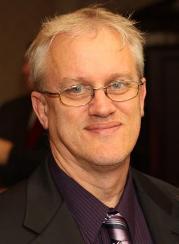 Doug Stetzer
MS Research Scientist – Chief Scientist
Doug Stetzer has an extensive background in research and product development centering around health care.  He has worked in cancer therapy research, immunology and genetics, and cell biology.  Being from Wisconsin, it was almost inevitable that Doug got his start in the Dairy Industry where he learned to make cheese and worked as a lab technician.  After that he became a Nationally Registered Emergency Medical Technician and moved to Superior, Wisconsin to finish his degrees in Molecular Biology and Biochemistry.

Most recently Doug developed and patented a thickened beverage for patients with Dysphagia, AquaCareH2O.  This product was added to the Thick-it line in August of 2011.   Doug continues to work on improving the quality of life for patients with Dysphagia as well as new innovations in health care.