News
Frostline Introduces a Brand New Look and Fresh New Merchandising
January 31, 2014
Frostline® Frozen Treats recently updated the brand's look for its family of frozen treat dry mix products. This includes a new brand identity and fresh innovative packaging. With 40 years of history in foodservice, operators can continue to depend on the Frostline brand to communicate excellent quality, consistency and flavor. Operators can continue offering patrons the guilt-free treats they have come to enjoy at a fraction of the cost of dairy alternatives. The only change is the new look, new packaging and a renewed commitment to flavor and product innovation.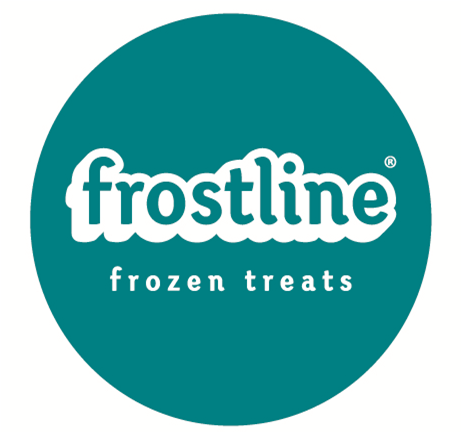 "We are excited to bring a new look to this line of popular frozen treats," stated Jamie Schwartz, marketing manager, Kent Precision Foods Group. "The brand's new look communicates freshness and accentuates the high quality and profitability of this line of products. We are committed to continuing our innovation of the frozen treat line to bring operators profitable solutions for their business."

The fresh new look of Frostline Frozen Treats include all of the following products:
Frostline Soft Serve is a lactose, gluten and cholesterol free dry mix product that is also low fat. This shelf-stable soft serve product simply mixes with tap water and is available in popular chocolate and vanilla flavors. The product line also includes an array of 17 flavor packets to add variety including classic favorites such as Banana Split and on-trend possibilities like Dulce de Leche.
Frostline Frozen Yogurt is a fat free dry-mix product available in vanilla and chocolate flavors. This product delivers a rich, creamy mouth feel with appealing flavor. Flavor packets are also available to add variety to this line of products.
Frostline Frozen Beverages includes Frostline Vanilla Shake Mix. Frozen beverages have become increasingly more popular in the snacking day part which has proven highly profitable for operators. According to Technomic, 48-percent of consumers confess to snacking at least twice each day.

Frostline Flavor Packets are available in an assortment of 17 flavors to add variety to Frostline Soft Serve, Frozen Yogurt and Frozen Beverages. Recipes are available for Frostline Soft Serve products utilizing the assorted flavors.
As always, complimentary mixing buckets, whisks and merchandising including posters, nutrition cards, flavor strips and ceiling danglers are available by contacting Kent Precision Foods Group directly at 800-442-5242. The brand new look of Frostline can be found at frostlinefrozentreats.com, Frostlineblog.com, and on social media at Facebook.com/frostlinefrozentreats and Twitter.com/frostlinefrozen. Operators will also find recipes, ongoing marketing support and business building promotions and materials.

Frostline® Soft Serve, Frostline® Frozen Beverages and Frostline® Flavor Packets are part of the Kent Precision Foods Group family of brands. Kent Precision Foods Group is a dry-blending and packaging food company specializing in providing finished products for customers in the foodservice, industrial and consumer products businesses. Customized products produced vary widely and include salad dressing mixes, frozen desserts, seasoning blends, stuffing mixes, seasoned rice and sauces.
< Back to News