About Us: Our Team
Our team loves working with you to create unique, customized products for your operation. With wide-ranging experience and a constant drive for innovation, we are able to work seamlessly with your menu development team to create items that will keep your customers coming back for more.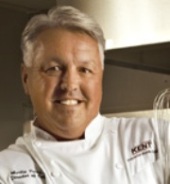 Martin Paine
CEC, Director of Culinary Innovation
Martin joined KPFG in 2010 as head of culinary. His key role is to lead the company's Custom Culinary Solutions team by working with customers to develop cutting edge products to fit a growing need for the trade.
Martin is a Certified Executive Chef, through American Culinary Federation, and trained early in his career at the City & Guilds of London where he received his certification in catering.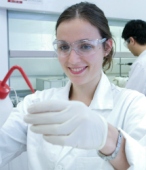 Research & Development
Kent Precision Foods Group considers its dedicated Research and Development team to be one of the most talented in the business.
Our team is made up of creative food scientists, skilled in problem solving to make our customers look good. We transition culinary concepts into actual products, not only with great speed and accuracy, but also within your specifications.
Certifications
Research Chefs Association