Recipes
Chocolate a l'Orange Brownie with Chili Orange Chocolate Sauce
A rich brownie mix with a kick of zesty orange flavor and topped off with an orange chocolate sauce that has a citrus note for a sweet combination.
Recipe Yield: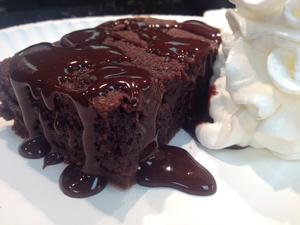 Ingredients
Instructions
Prepare brownies per package instructions, adding 1 bag of dry Mandarin Orange Sauce Mix (16.5 oz) during blending step.

Bake per package instructions.

Mix together chocolate sauce, 1/2 cup dry Mandarin Orange Sauce Mix and 1/2 cup water until smooth.

Slice cooled brownies and top with ice cream and spicy chocolate sauce.